Vietnam is a country renowned for its breathtaking landscapes, rich culture, and warm hospitality. For adventure seekers and motorcycle enthusiasts, the Vietnam Motorbike Tours Club offers an exhilarating and unique way to experience the beauty of this Southeast Asian gem. With a decade of experience, this reputable club provides unforgettable guided motorbike tours that allow riders to explore Vietnam's diverse terrain, immerse themselves in local traditions, and create lasting memories. In this article, we will delve into the details of the Vietnam Motorbike Tours Club, highlighting their services, destinations, and the unparalleled experiences they offer.
The Essence of Vietnam Motorbike Tours
1.1 Guided Tours with Experienced Riders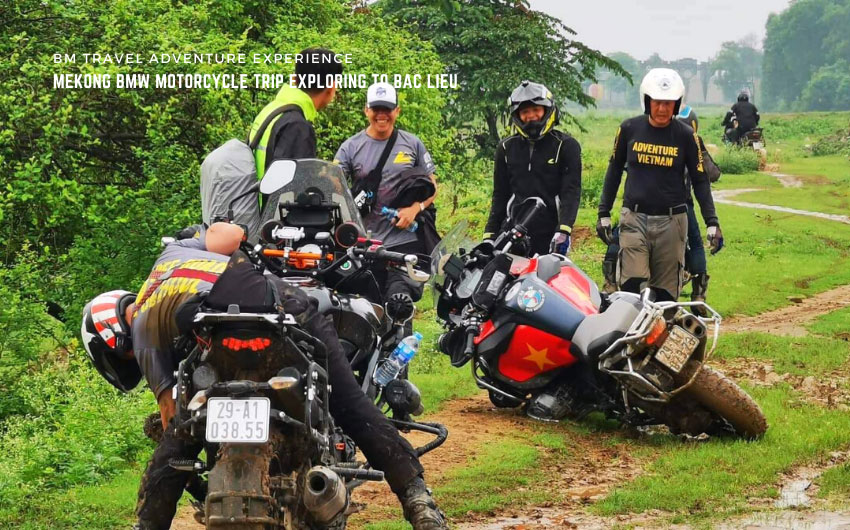 The Vietnam Motorbike Tours Club is led by a team of highly skilled and experienced riders who are passionate about showcasing the best of Vietnam. These knowledgeable guides possess a deep understanding of the country's culture, history, and hidden gems, ensuring that every tour is educational, immersive, and safe. Whether you are a novice rider or an experienced motorcyclist, the club caters to all skill levels, providing the necessary guidance and support for an unforgettable adventure.
1.2 Tailored Itineraries
One of the standout features of the Vietnam Motorbike Tours Club is their ability to tailor itineraries to suit individual preferences. They offer a variety of tour options, ranging from short excursions to extended journeys, allowing riders to select the tour duration that best suits their interests and time constraints. Additionally, the club provides a range of themed tours, such as culinary-focused tours, cultural immersion tours, and off-the-beaten-path adventures, ensuring that every traveler's unique desires are met.
Unforgettable Destinations
2.1 Ha Giang Loop: The Majestic North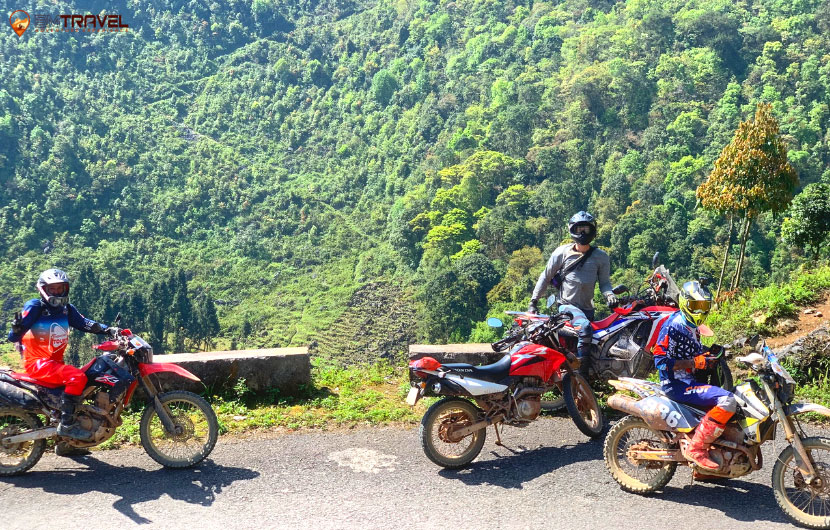 One of the most sought-after tours offered by the Vietnam Motorbike Tours Club is the Ha Giang Loop. This mesmerizing journey takes riders through the stunning landscapes of northern Vietnam, where majestic mountains, terraced rice fields, and vibrant ethnic minority communities await. Travelers will have the opportunity to visit Dong Van Karst Plateau Geopark, interact with local hill tribes, and witness breathtaking sunrises and sunsets that paint the sky in vivid hues.
2.2 Coastal Delights: The Hai Van Pass and Central Vietnam
For those seeking a coastal adventure, the Vietnam Motorbike Tours Club offers tours along the renowned Hai Van Pass, a scenic route immortalized by the hit TV show "Top Gear." Riding through this picturesque coastal road offers breathtaking views of the South China Sea, charming fishing villages, and the chance to explore the historical city of Hoi An. The Central Vietnam region also boasts lush landscapes, pristine beaches, and delicious seafood, making it a must-visit destination for motorcycle enthusiasts.
2.3 Mekong Delta: The Waterworld Experience
The Vietnam Motorbike Tours Club takes riders to the enchanting Mekong Delta, known as Vietnam's "rice bowl" and a labyrinth of waterways. This region provides a unique glimpse into the country's rural life, with its floating markets, fruit orchards, and traditional crafts. Navigating through narrow canals and witnessing the vibrant local culture in places like Ben Tre and Can Tho offers an unforgettable experience, showcasing the diversity and charm of southern Vietnam.
Safety and Comfort
3.1 Well-Maintained Motorbikes and Safety Equipment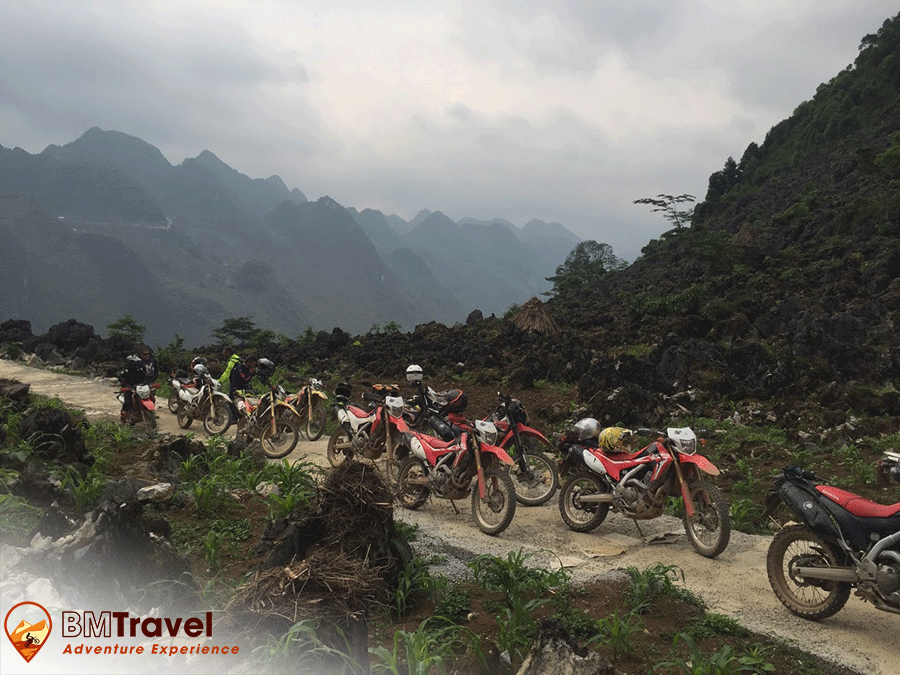 The Vietnam Motorbike Tours Club prioritizes safety and ensures that their fleet of motorcycles is well-maintained and regularly serviced. Riders are provided with top-quality safety gear, including helmets, protective clothing, and gloves, to ensure a safe and enjoyable journey.
3.2 Support Vehicles and Bilingual Guides
To further enhance safety and convenience, the club offers support vehicles that accompany riders throughout their journey. These vehicles are equipped with spare parts, tools, and first aid kits, providing peace of mind and assistance whenever needed. The club's bilingual guides also facilitate effective communication, ensuring that riders can fully immerse themselves in the local culture and interact with the communities they visit.
Cultural Immersion and Authentic Experiences
4.1 Homestays and Local Encounters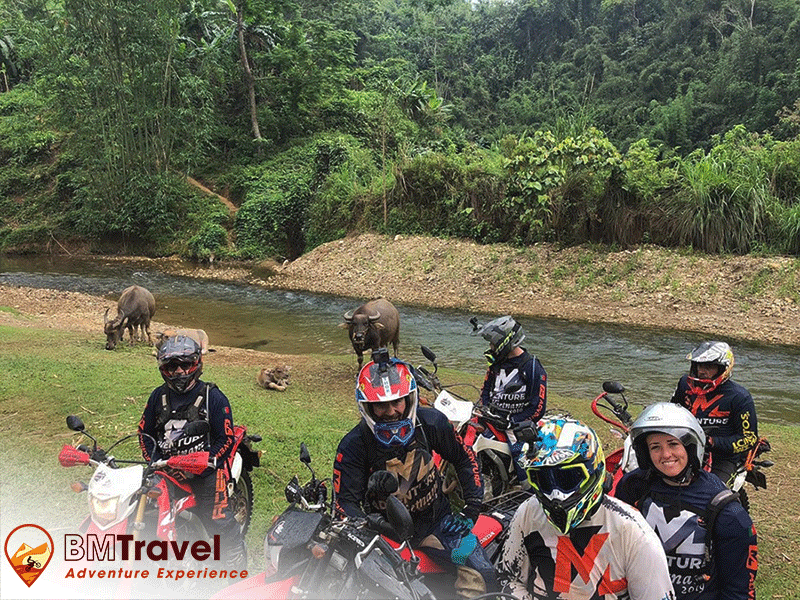 The Vietnam Motorbike Tours Club believes in providing authentic cultural experiences. As part of their itineraries, they incorporate homestays in rural villages, allowing riders to immerse themselves in the daily lives of local communities. Interacting with locals, participating in traditional activities, and savoring local cuisine offer a deeper understanding of Vietnam's rich heritage and customs.
4.2 Festivals and Traditional Celebrations
Vietnam is known for its vibrant festivals and traditional celebrations. The club organizes tours that coincide with these events, giving riders the opportunity to witness and even participate in colorful festivities. From the lantern festival in Hoi An to the Tet Lunar New Year celebrations, these experiences provide a unique insight into the country's cultural tapestry.
Culinary Delights
5.1 Food Tours and Cooking Classes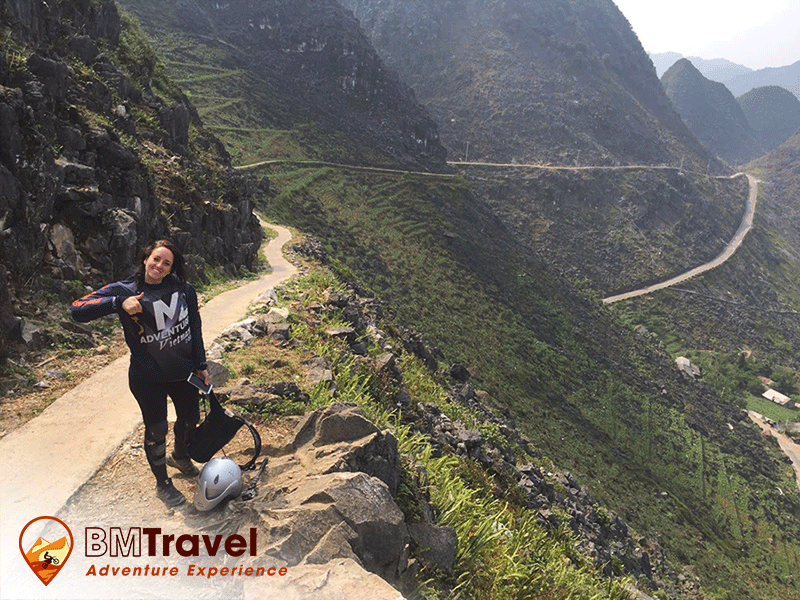 Vietnam's cuisine is a treasure trove of flavors, and the Vietnam Motorbike Tours Club recognizes the importance of food in the country's culture. They offer food-focused tours that take riders on a gastronomic journey through bustling markets, street food stalls, and renowned local eateries. Additionally, cooking classes provide hands-on experiences, allowing participants to learn the secrets behind iconic Vietnamese dishes.
5.2 Coffee Plantations and Tea Gardens
Vietnam is famous for its robust coffee and aromatic teas. The club includes visits to coffee plantations and tea gardens, where riders can witness the process of growing and harvesting these beloved beverages. Sipping a cup of Vietnamese coffee or tea amidst lush plantations creates a serene and rejuvenating experience.
Conclusion
The Vietnam Motorbike Tours Club is an established and reputable organization that offers extraordinary motorbike tours throughout Vietnam. With their experienced guides, tailored itineraries, and a focus on safety and comfort, the club provides an unforgettable adventure for motorcycle enthusiasts of all levels. Whether exploring the rugged mountains of the north, the captivating coastlines, or the vibrant Mekong Delta, riders will discover the beauty, diversity, and rich cultural heritage of Vietnam. Join the Vietnam Motorbike Tours Club and embark on a thrilling journey that will leave you with cherished memories for a lifetime.
Follow us:
Address:3/7/36 Duy Tan Street, Cau Giay District, Hanoi City
Mobile: +84 976 024 986
Email: [email protected]
Sapa's Address: N0 29/ Dong Loi/ Sapa District . Sapa Town
Saigon's Address: 172/58 An Dương Vương Street, Ward 16, District 8
Youtube: https://www.youtube.com/@MotorbikeTourVietnam
Facebook: https://www.facebook.com/vietnam.indochina.motorcycle.tours